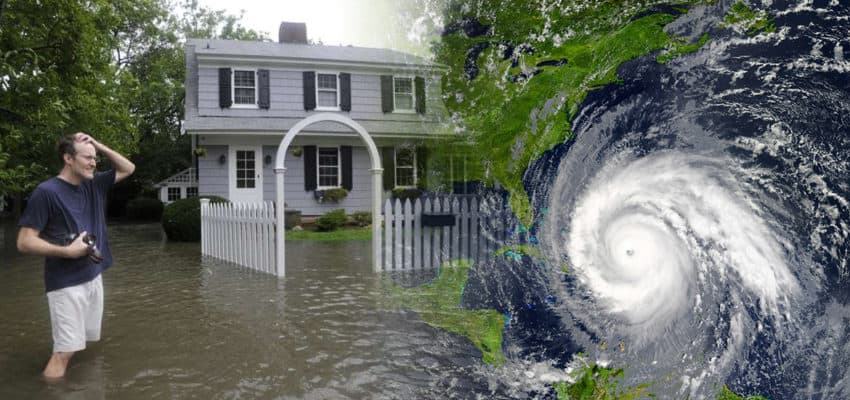 How to Prepare for Hurricane Marco and Laura! ?
The Gulf Coast is on the way to seeing both a tropical storm and a hurricane this week, bringing torrential rain, fierce winds and ferocious storm surges. A storm surge warning means there is a danger of life-threatening inundation, from rising water moving inland from the coastline. As we prepare for impact this week, it is just as important to start preparing your home as it is to prepare non-perishables, flashlights and emergency equipment. Read on Below for Tips on How to Prepare Your Home For Marco and Laura.
1. Clean your gutters. Clean gutters allow for the large amounts of rainwater to properly flow down the downspouts and away from your foundation. Note: If your downspouts don't drain away of the foundation install a splash block to direct water away from your home's foundation. Click here for gutter experts.
2. Clean out your French Drains and other drainage systems around your house. The drains were installed to move water away from your house but will only function properly if they are clear of debris. With extra water expected, make sure your systems are clear. Click here for drainage experts.
3. Get your roof inspected. You don't want to find out that you have a leaky roof during a tropical disturbance. Our Check A Pro roofers don't charge for an inspection. We can't stress enough the importance of having a fully functioning roof during a tropical storm or hurricane. Click here for a pre-qualified roofer.
4. Keep your trees trimmed. Pruning trees and shrubs before a hurricane approaches can reduce the debris generated during a storm. Proper tree pruning also increases the chances that a tree can make it through a storm and possibly stay off your house. This needs to be done far in advance. You don't want that debris adding to what might fly around.
5. Know where your main water shutoff valve is. It's important to locate your shut-off valve and confirm its operating properly before a storm arrives. It's critical to have the ability to turn off your water in an emergency. It can prevent potential leaks and damage caused by a storm.
6. The seams and seals on your doors and windows will become damaged more quickly over time than those housed in drier climates. Inspect these components by checking the caulk around the frame and glazing around the panes carefully. You may also hold a candle near the window on a breezy day to detect any air movement. The cost to reseal your windows is minimal. You can also choose for replacement windows if your windows need more than resealing.
7. Check the foundation of your house for any cracks or other signs of distress. A little DIY patchwork can go a long way. Homeowners can expect to pay an average of $5,000 + for foundation repairs but minor cracks can cost as little as $500 to repair.
8. Maintain your garage doors. Garages have a major vulnerable point: the doors. Be sure to have a qualified garage door company inspect and tune up your rollers, inspect the springs and cables. Click here for garage repair door experts.
9. Invest in a generator. This is especially helpful if the storm is expected to last for a while. Even if it doesn't last long, a power outage can. A generator is crucial in areas that are affected by power loss during a storm. You can either opt for portable less powerful gas generator or a permanent on demand generator. Cost will vary buy type but are very handy when the power goes out for an extended period of time.
10. Keep a portable AM radio handy with fully charged batteries. This allows you to stay informed during a power outage and allows you access to my radio show, The Check A Pro Radio Show for the latest updates.
And remember, we make it easy to connect with one of our pre-qualified service providers. Click here to start your search.